Comet C/2023 E1 (ATLAS), or Comet E1 for short, is at its brightest this July. Even though its green, gassy glow is lighting up observer images, the tail of this comet is very faint. In most images, all we can see is the comet's bright and round coma, made of gasses and dust that have escaped the comet's core. This comet has already made its close approach to the Sun and is heading past Earth towards the far reaches of the Solar System, so now is the perfect time for the Unistellar Network to shine – help us combine your observations to reveal the faint tail of this cometary visitor!
 What is a "Super Image?"
A "super image" is simply an image made up of lots of observations, combined to reveal details that an individual observation cannot. With our super-image powers combined, we may be able to unveil Comet E1's faint but mighty ion tail, which trails along according to the comet's position in the sky. This elusive, thin ion tail is made of particles excited by the Sun's light, giving the appearance of a long string stretched out in the opposite direction of the Sun. To spot this subtle tail, astronomers need to merge many images together into a super image.
The Unistellar Network has already helped create successful super images of Comet K2 and is sure to capture equally stunning details of Comet E1.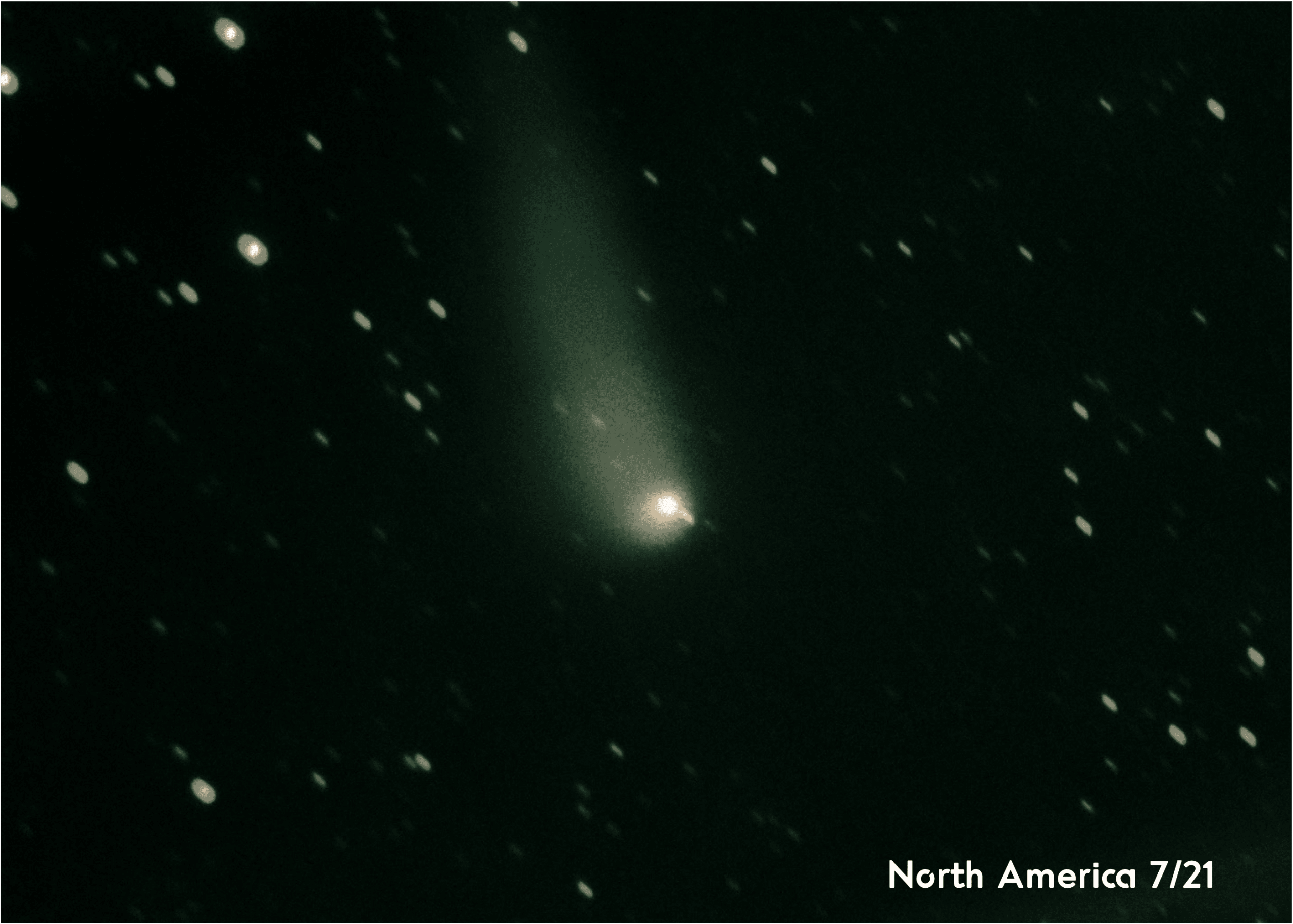 Super image of Comet C/2017 K2 PanSTARRS
How to Contribute Super Image Observations of Comet E1
To create a super image that will reveal Comet E1's tail, it is important that observers in certain locations observe at roughly the same time. Join the Unistellar communities in North America, Europe and Japan during the nights of July 14, 15 and 16 to observe this mysterious comet! Local times to observe are listed below, dependent on the different time zones in these regions. You are welcome to observe during just one night, or all three.
Local nights to observe: July 14, 15 and 16
Local times to observe, depending on time zone:
North America:
PDT (UTC-7): 21:00-22:00
MDT (UTC-6): 22:00-23:00
CDT (UTC-5): 23:00-00:00
EDT (UTC-4): 00:00-01:00
Europe: 
UTC+0 : 21:00-22:00
WEST (UTC+1): 22:00-23:00
CEST (UTC+2): 23:00-00:00
EEST (UTC+3): 00:00-01:00
Japan:
JST (UTC+9): 22:00-23:00
To join in the super-image fun:
Take one 20-minute observation of Comet E1 in Science Mode of the Unistellar App using the Comet Ephemeris Page (with Exposure Time: 3971 ms and Gain: 25 dB, as described in our Comet E1 blog). 
You can also visit the Comet Tutorial Page for a more complete guide on how to observe this newly discovered comet, even though it is not in the Unistellar App Catalog. 
Once your data has been uploaded, tell us about your observation through this Observation Report Form. 
 Be sure to also take some Enhanced Vision images of the comet to share on social media. Don't forget to tag Unistellar and participate in our Comet E1 Picture contest on Instagram from July 12-20! Check out @unistellarscope on Instagram for more details.
If you have any questions about how to take your observations, direct them to [email protected].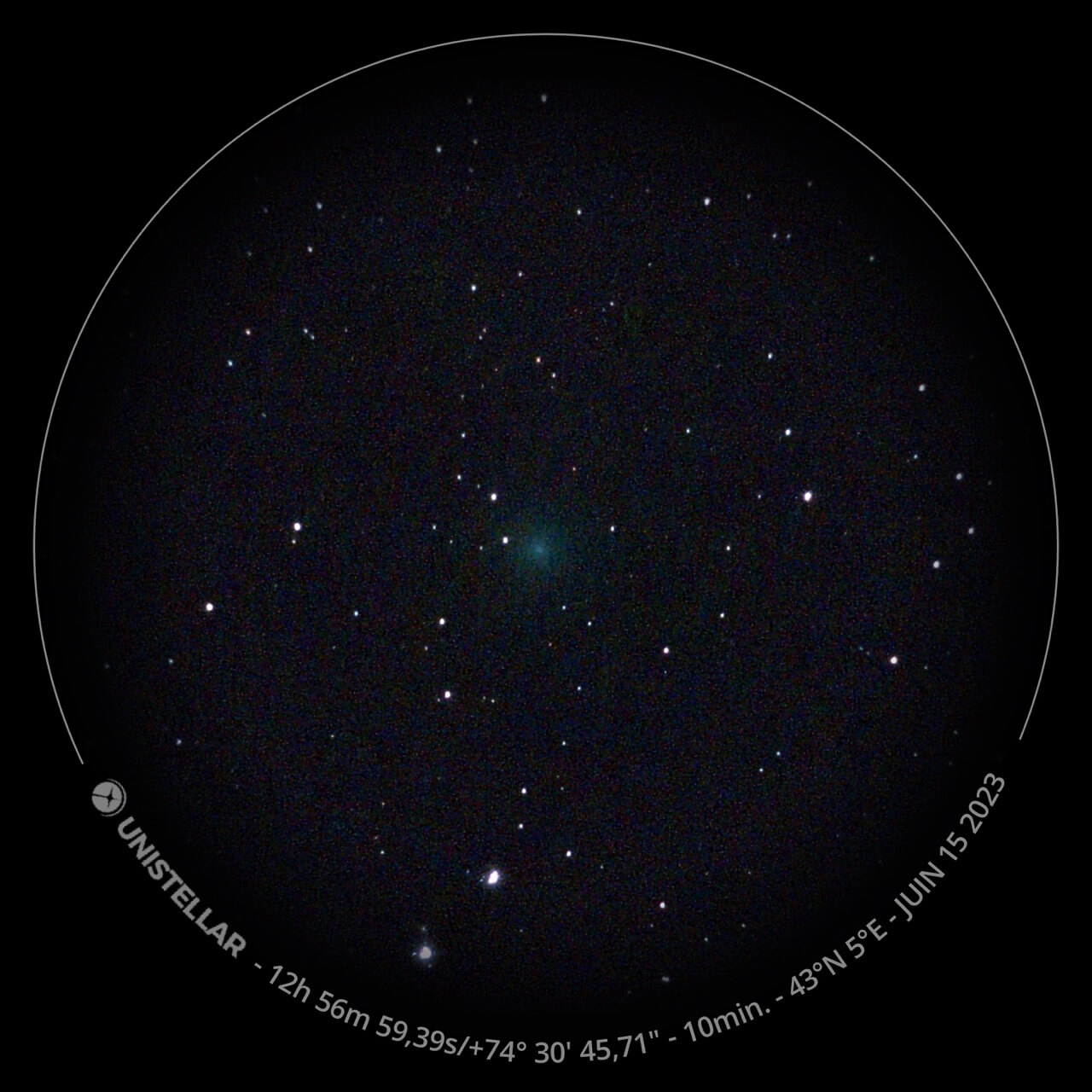 eVscope image of Comet E1 from Unistellar observer JM Laugier (France).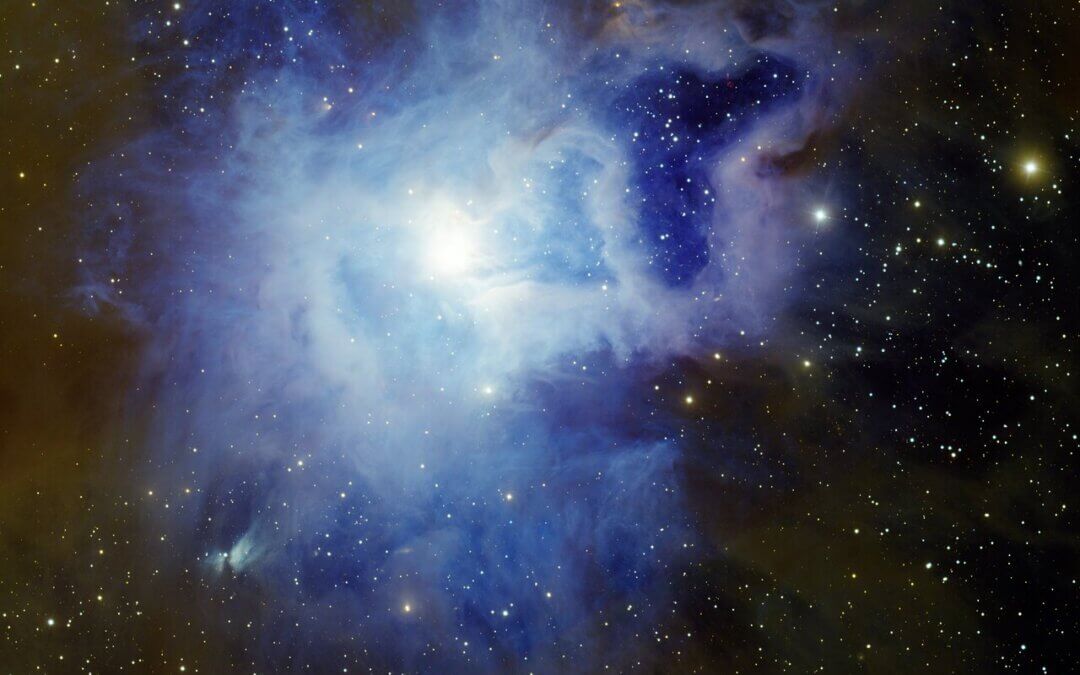 Unistellar's September targets include a bevy of star clusters and nebulae of all sorts. Celebrate stars in all stages of life this month!