eVscope 2
The Most Immersive Smart Telescope
AVAILABLE ONLY ON EVSCOPE 2
—  NIKON EYEPIECE TECHNOLOGY
Real time

immersive vision
Enjoy an out-of-this-world observing experience. The electronic eyepiece, developed by Nikon, combines a best-in-class micro OLED screen, designed to enhance contrast and deliver a perfect black image, and a sophisticated array of lenses, sourced from Nikon's expert optical labs.
—  SMART LIGHT POLLUTION REDUCTION
Explore the universe

wherever you are
Light pollution, the presence of excessive and unwanted artifical lighting, renders celestial objects invisible to the human eye. Even cameras and computers are challenged by it as it blurs objects, distorts shapes and adds "noise" to pictures.
Unistellar's proprietary software swiftly mitigates the impact of light pollution and allows for distant objects to be observed in crisp detail, even from bright inner-city environments, delivering the best possible image parameters and results. Users benefit from more precise images with better contrasts and colors, regardless of the level of brightness of the sky.
— Autonomous Field Detection
You're

2 minutes

away from the universe
No need for constellation knowledge, no polar star alignment: The eVscope 2 combined with the Unistellar app will automatically point & track your desired object. Spend more time exploring space and less setting up and calibrating. Our system instantly recognizes the objects in its field of view by comparing what it sees with a coordinate database of tens of millions of stars.
This allows Unistellar's automated tracking and pointing system to be extremely accurate and easy-to-use, making it by far the most user friendly telescope on the market.
—  ENHANCED VISION TECHNOLOGY
Start your endless journey,

now
Enhanced Vision is patented proprietary technology that allows a live observation of faint objects thanks to the live accumulation of the light we receive from them.
Galaxies, nebulae and comets finally become visible, colourful and detailed.
Depending on observing conditions (light pollution, moon phase, weather, etc.) and the objects you are pointing, it only takes a few seconds for you to start seeing the beautiful colours and shapes of galaxies and nebulae that are normally invisible, even through the eyepiece of a large conventional telescope.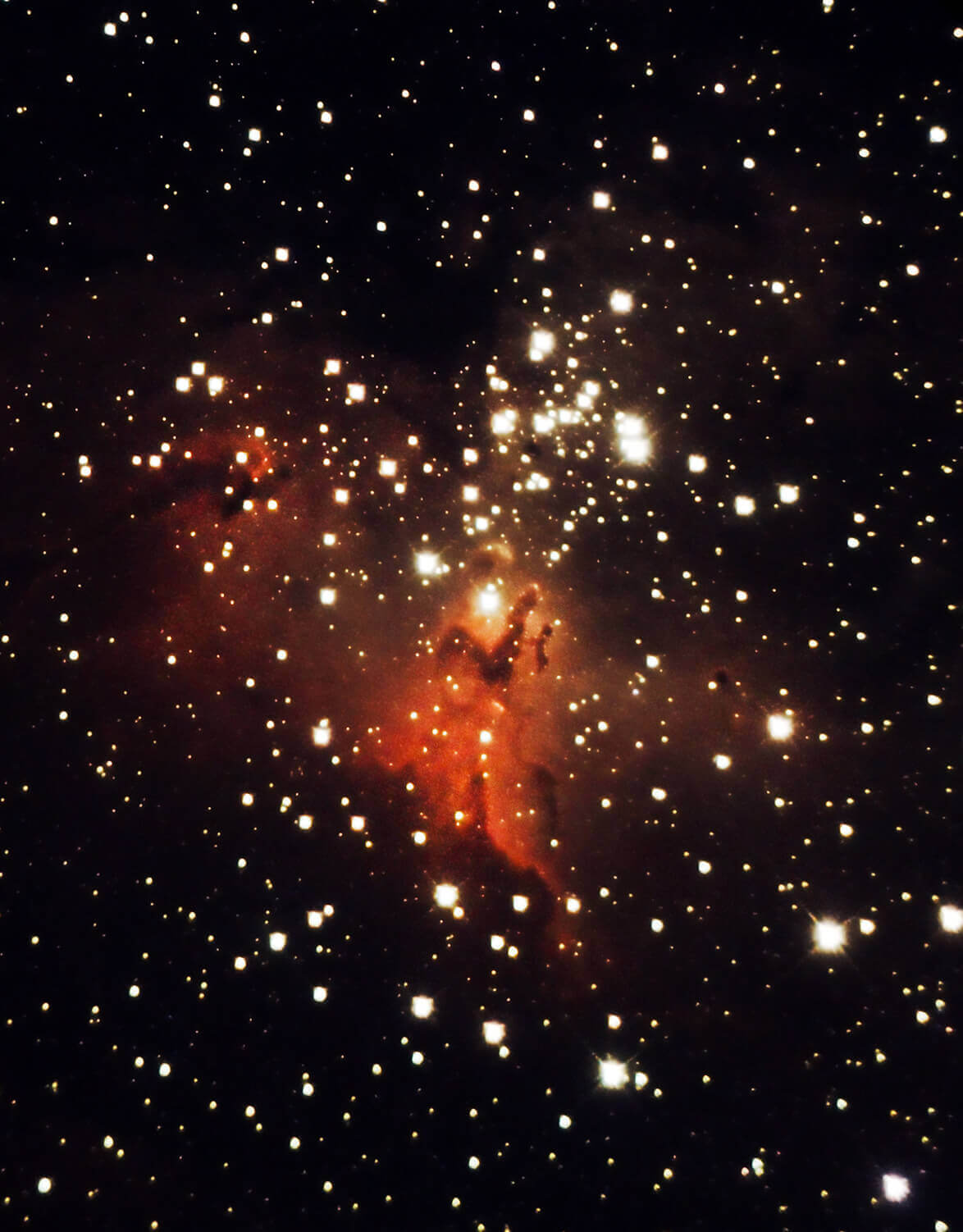 NGC 6611 – The Eagle Nebula
Shot by Unistellar eVscope 2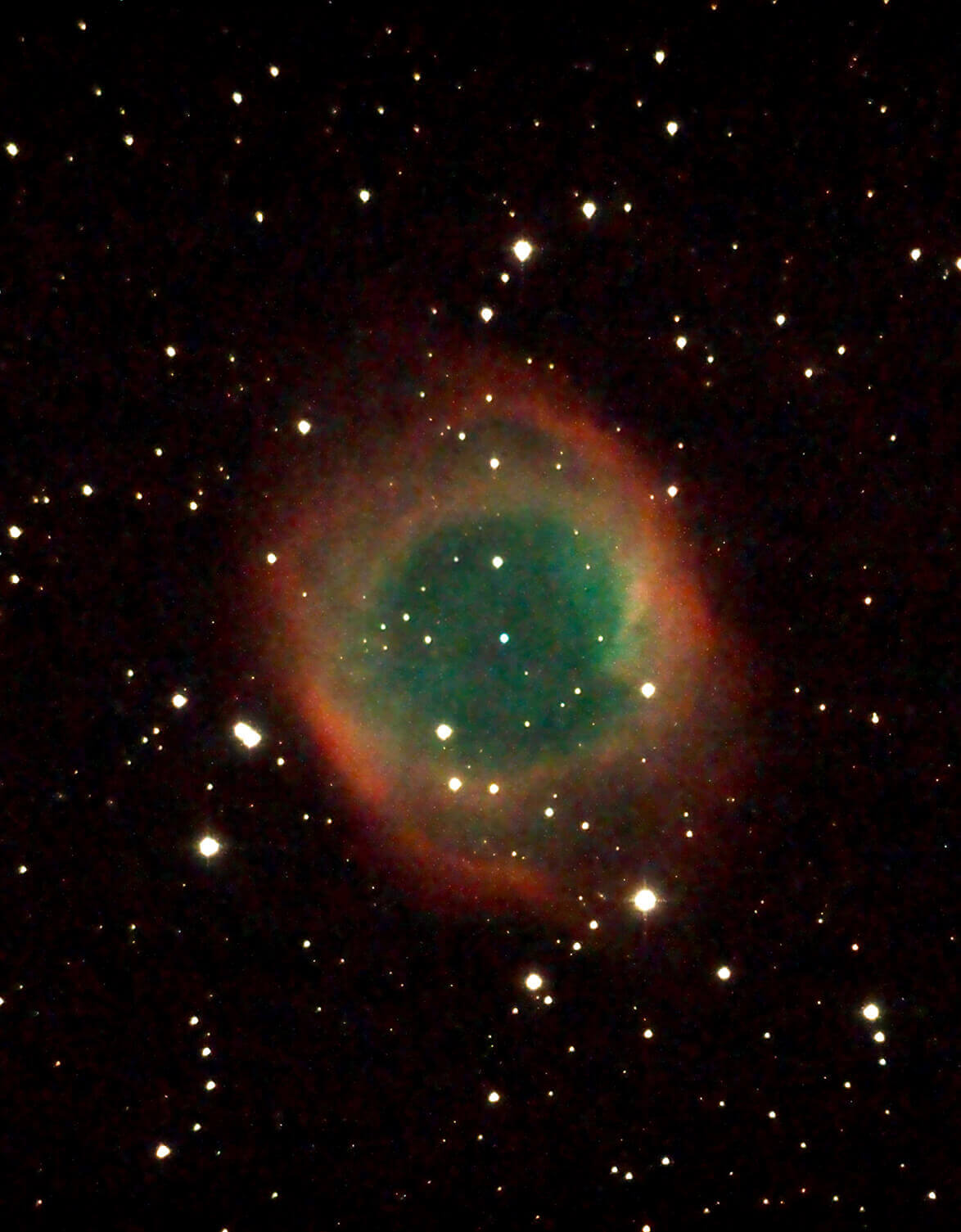 NGC 7293 – The Helix Nebula
Shot by Unistellar eVscope 2
Made from high-end materials
Designed in France.
Elegant design
Silver grey.
Prepare to be amazed
Push the button.
—  UNISTELLAR APP – SMART & CONNECTED
Take control
of your stargazing journey
Transform your smartphone or tablet into a cosmic command center with the Unistellar app. Easily access and observe thousands of space objects from our in-app catalog with just a single click and get detailed information about each of your chosen targets.
Our technology eliminates the need for expertise in complex instruments, making space exploration accessible to all.
Effortlessly unlock the wonders of space with our user-friendly technology.

Contribute to cutting-edge research
By partnering up with renowned scientific organizations such as the SETI Institute and NASA, the eVscope 2 enables you to participate in ground breaking research on exoplanets, asteroids, comets, and much more.
As part of the Unistellar Community – the largest global community of observers made up of 10,000 telescope users – you'll get to collaborate with experienced users and professional astronomers.
Directly observe and contribute to key space missions, just like our users did in 2022 with NASA's Lucy and DART missions.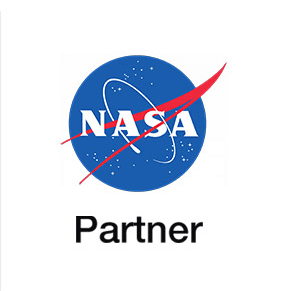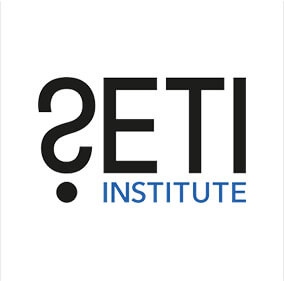 Connected telescope users
LIVE CAPTURE BY
UNISTELLAR TELESCOPE USER
* The material contained in this document is based upon work supported by a National Aeronautics and Space Administration (NASA) grant or cooperative agreement. Any opinions, findings, conclusions or recommendations expressed in this material are those of the author and do not necessarily reflect the views of NASA.
Concentrate of Technology
Observation via
NIKON EYEPIECE TECHNOLOGY + Mobile Devices
Field Of View
34 x 47
Arcmin
Planets & Deep Sky Objects
Yes
Celestial Database
+5000
Objects

SECURE
PAYMENT

2-YEAR
WARRANTY

30-DAY
TRIAL

FREE
SHIPPING