PLANETARY DEFENSE MISSIONS
This month we have a special mission for you. 2011 MD5 is a near-earth asteroid with an estimated diameter of ~900 meters. Currently, not much is known about this asteroid beyond a general understanding of its orbit. However, this month it will be bright enough to observe with an eVscope. Using your observations we would like to put together a lightcurve, a measure of how bright the asteroid is over time. From this lightcurve we can get an estimate of how the asteroid is rotating in space! So what makes this mission special? Two SETI scientists will also be observing this asteroid using the 1-m Nickel telescope on Mt. Hamilton. We'll be combining their data with your observations! 2011 MD5 will be nice and bright between September 5th and September 27th.
To observe your target:
Follow the HowTo Guide for A. The target is in the Unistellar app's database.
Use the following observation parameters:
Record Duration: 40 minutes
Exposure time: 4 seconds
Gain: 30 dB
The target is also available on the Moving Target Ephemeris webpage.
Three observations are needed.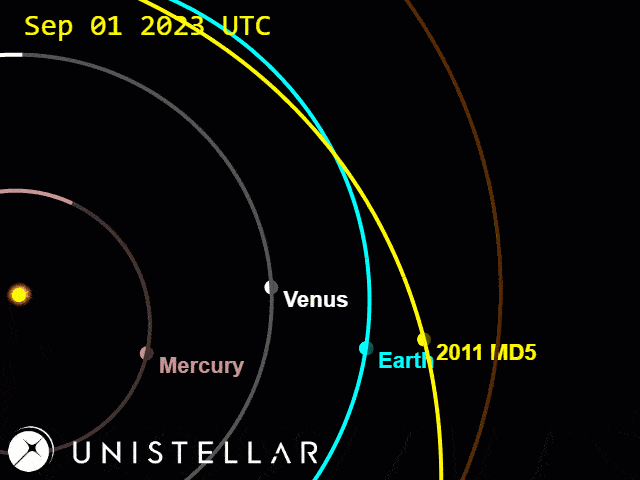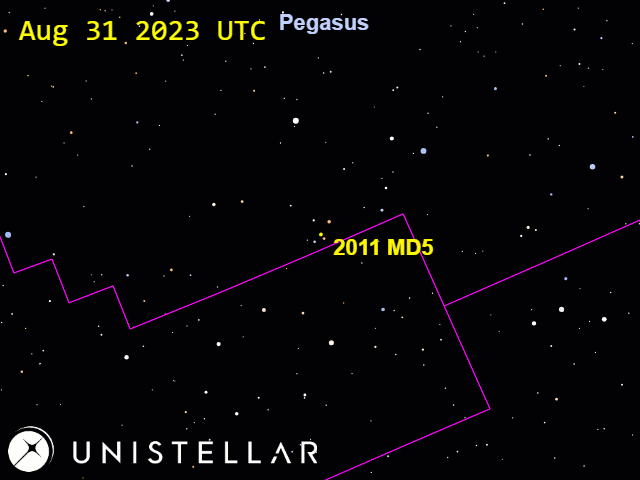 New here? Head to our Tutorial for guidance on how to master your Unistellar telescope to become a Planetary Guardian.  If you have any questions please contact us at [email protected].