Citizen Astronomer Comets Results
Citizen Astronomers' observations are starting to contribute to a better knowledge of Comets. The shining light of these ephemeral beauties, and recorded by a Unistellar telescope, provides valuable data that help astronomers learn about their nucleus, coma, and tail. Thanks to the ease-of-use, speed, and light-collection capacity of the Unistellar telescope, our worldwide network of Citizen Astronomers has been able to contribute cometary activity results.
Unistellar Network Catches a Fragmenting Comet
One of the Unistellar Network's first results thrilled us when in early 2020, citizen astronomers from the US and Europe witnessed the fragmentation of comet Atlas. Observers witness first-hand the disintegration of the comet, capturing changes in its appearance over just a few days.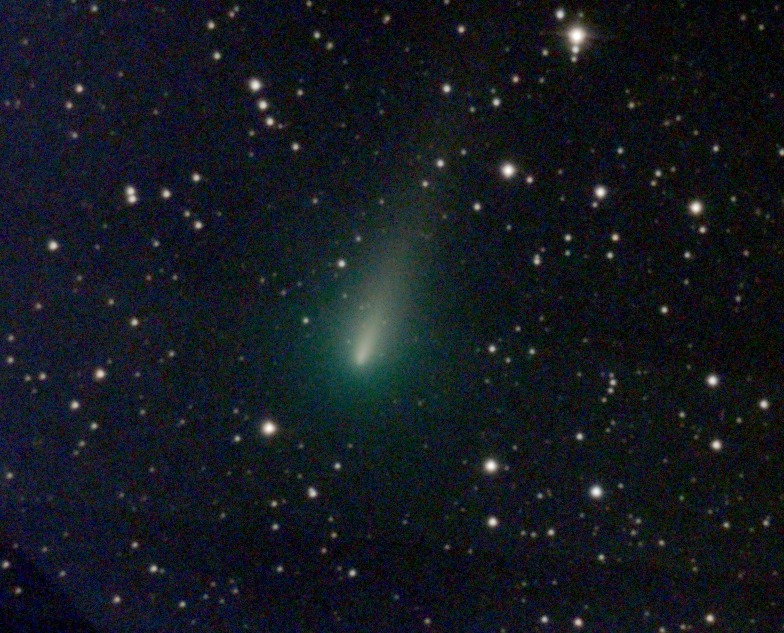 Following the Comet K2
Over the summer of 2022, more than 50 citizen astronomers from all over the world observed comet C/2017 K2. Depending on the time zone, observers all took out their scope around the same time to gaze at C/2017 K2 in the hopes of building a super image. The results have been astounding!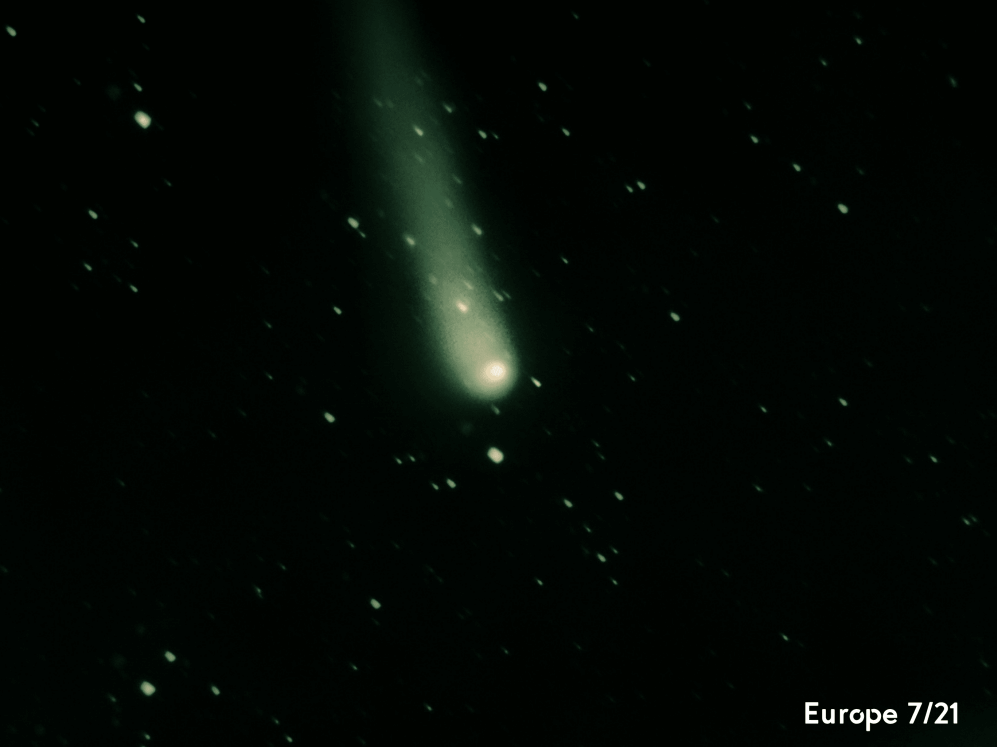 When Life Gives you Comet Lemon
When comets NEOWISE and Lemon made their appearance in the night sky, citizen astronomers did more than just watch it. They tracked comet Lemon night after night, watching the tail noticeably evolve. Others developed new methods for being able to catch the close NEOWISE comet in one image, despite its long tail.

Testimonials From Citizen Astronomers
Martin Davy: "I've been passionate about astronomy for ten years, but I've used the eVscope for less than a year. It has already allowed me to become an active citizen astronomer – I have submitted more than fifty observation reports, and I participated in collaborative campaigns like the super photo of comet C/2017 K2."