COSMIC CATACLYSM MISSIONS
Ready to become a Night Watcher?
Finding an explosion to observe is easy with our Cosmic Cataclysms Alerts Page. This page posts the observing details of recent cataclysmic targets for you to choose from. Feel free to observe one of these targets as soon as it appears and for as long as it is posted to the Alerts page. Thanks to our partnerships with astronomers and observatories, Unistellar is able to issue alerts about cosmic cataclysms almost as soon as they happen, so that you can gather the most useful data possible!
To access the Alerts page, simply click the button above. Or, if you would like to use your smartphone or tablet, simply open the Unistellar App and select Cosmic Cataclysms from the science menu. This will prompt you to the "Point to the Target" menu, shown to the right. To access the alerts page, simply click the button "Find alert targets," as indicated by the arrow. This will take you to the Alerts page, where you can use the Deep Links available to make your observation session smoother.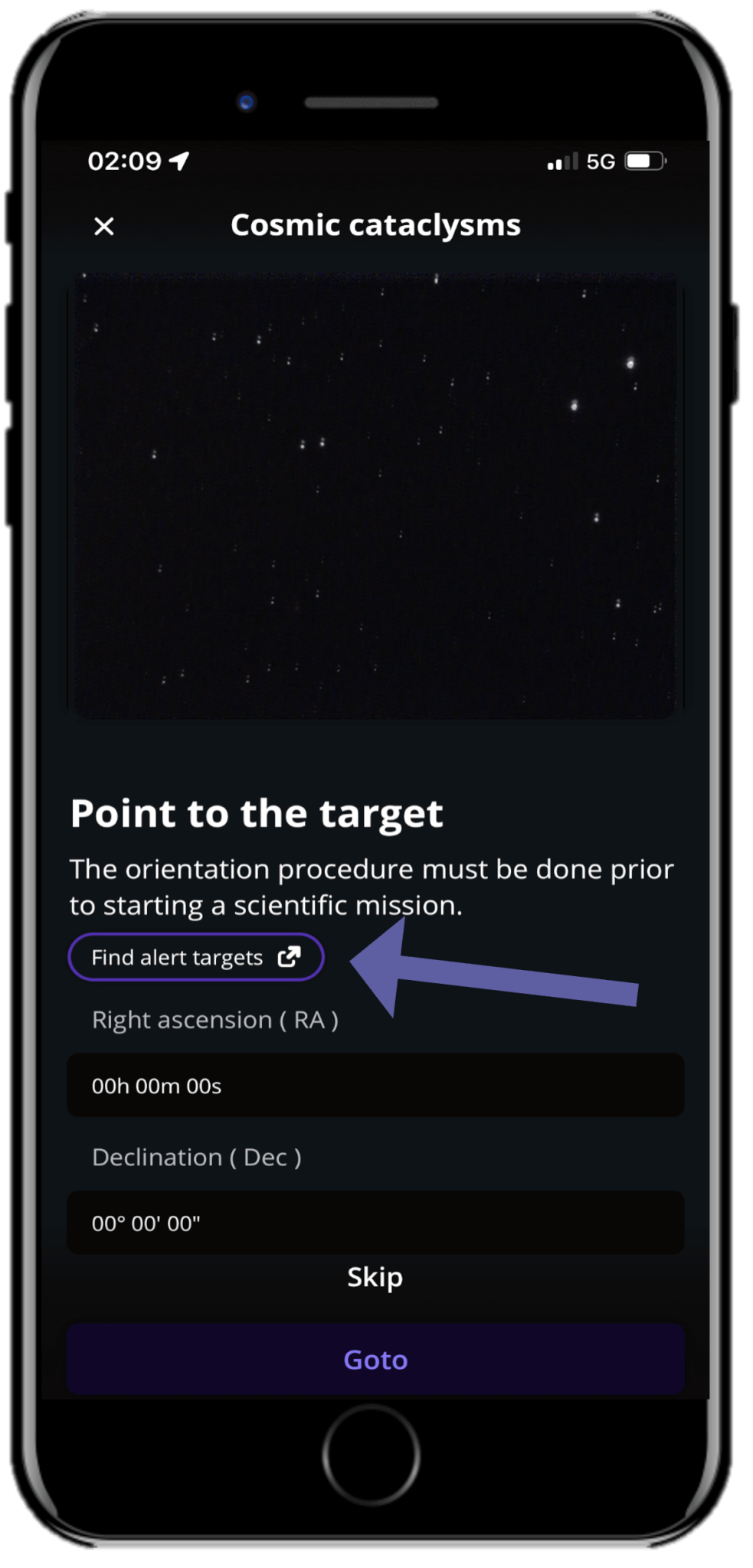 New here? Head to our Tutorial for guidance on how to master your Unistellar telescope to become a Night Watcher.  If you have any questions please contact us at [email protected].