What makes Unistellar Smart Telescopes unique
Are you tired of the underwhelming experience of observing the night sky through a conventional telescope, where all you see are mere bright dots?
Imagine a world where you can witness the breathtaking beauty of cloudy, colorful nebulas and delve into the intricate shapes and mesmerizing details of galaxies. With Unistellar's groundbreaking technologies, this seemingly impossible dream becomes a reality.
Prepare to be amazed as your stargazing adventures reach new heights, unlocking a universe of wonders like never before.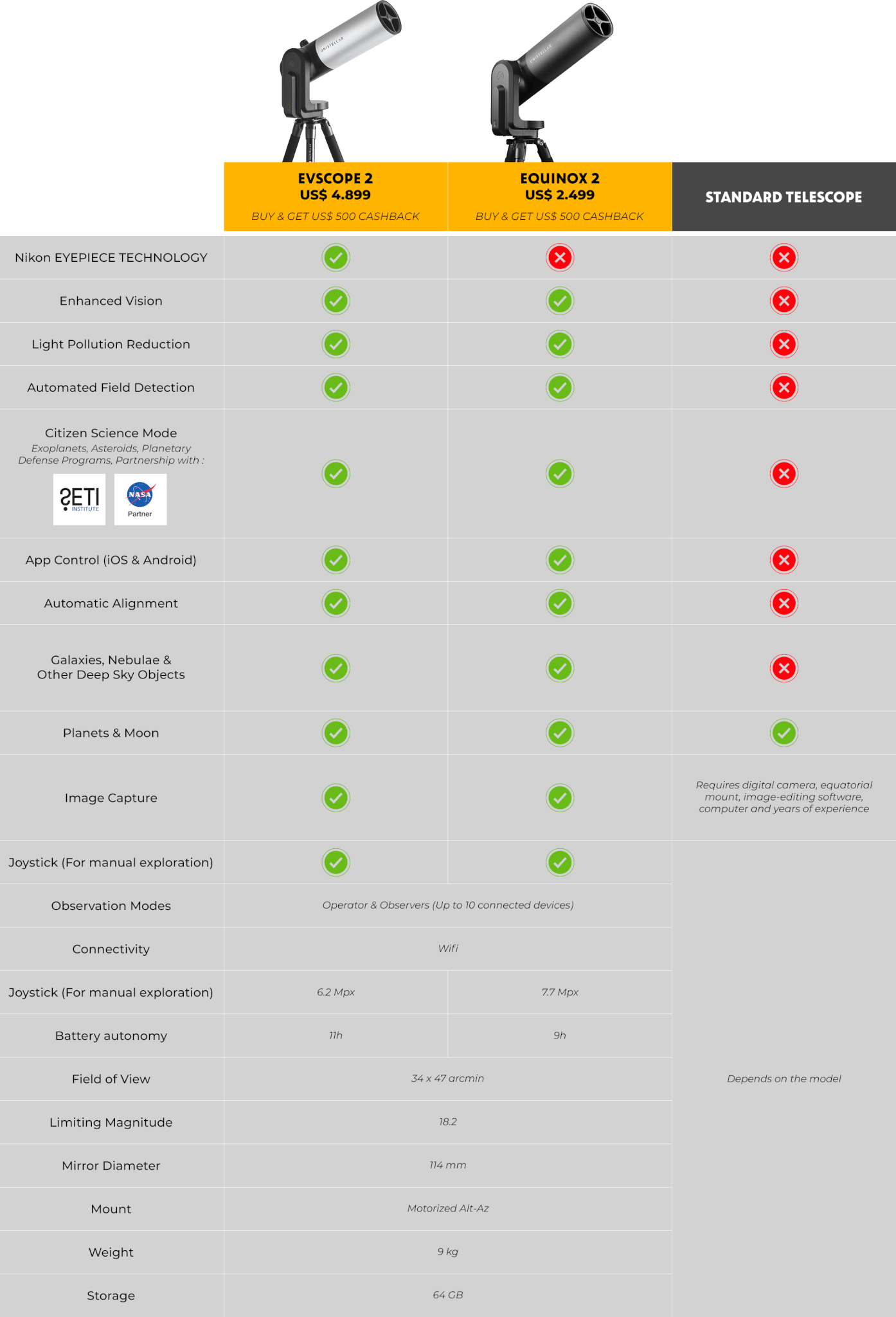 Father's Day Offer
Order your eVscope 2 or eQuinox 2 between May 26th and June 25th and enjoy US$ 500 cashback.
eVscope 2
The Most Immersive Smart Telescope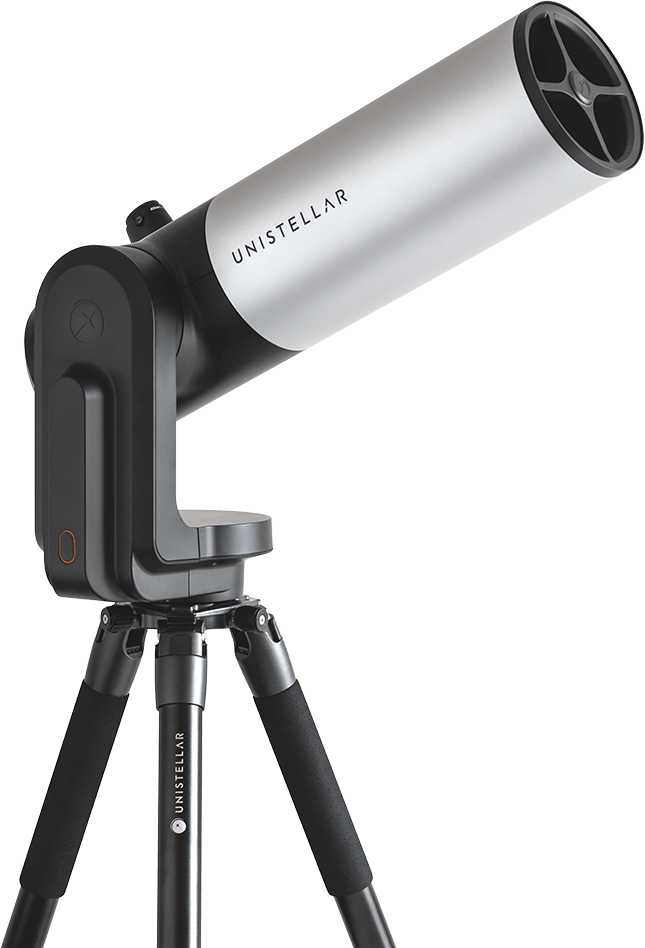 eQuinox 2
A Game Changer For Urban Astronomers